Interns-Hub (Group Company of Blue Ocean Corporation) a leading trusted provider of global internship and recruitment services in the Hotel Management sector is now Inviting Nominations from top Hospitality groups interested to fill in their Internship and Staff requirements.
Our expertise lies in offering Hospitality teams with the best talent pool from India, comprising of high-percentage ranking Fresh Graduates and Young Professionals with Hotel Management backgrounds from the top educational institutions.
This team of young budding Hospitality professionals whom we have carefully shortlisted, are ideal candidates for 6-months or 12-months Internship opportunities in hotels, and would get a stipend amount mutually agreeable to us.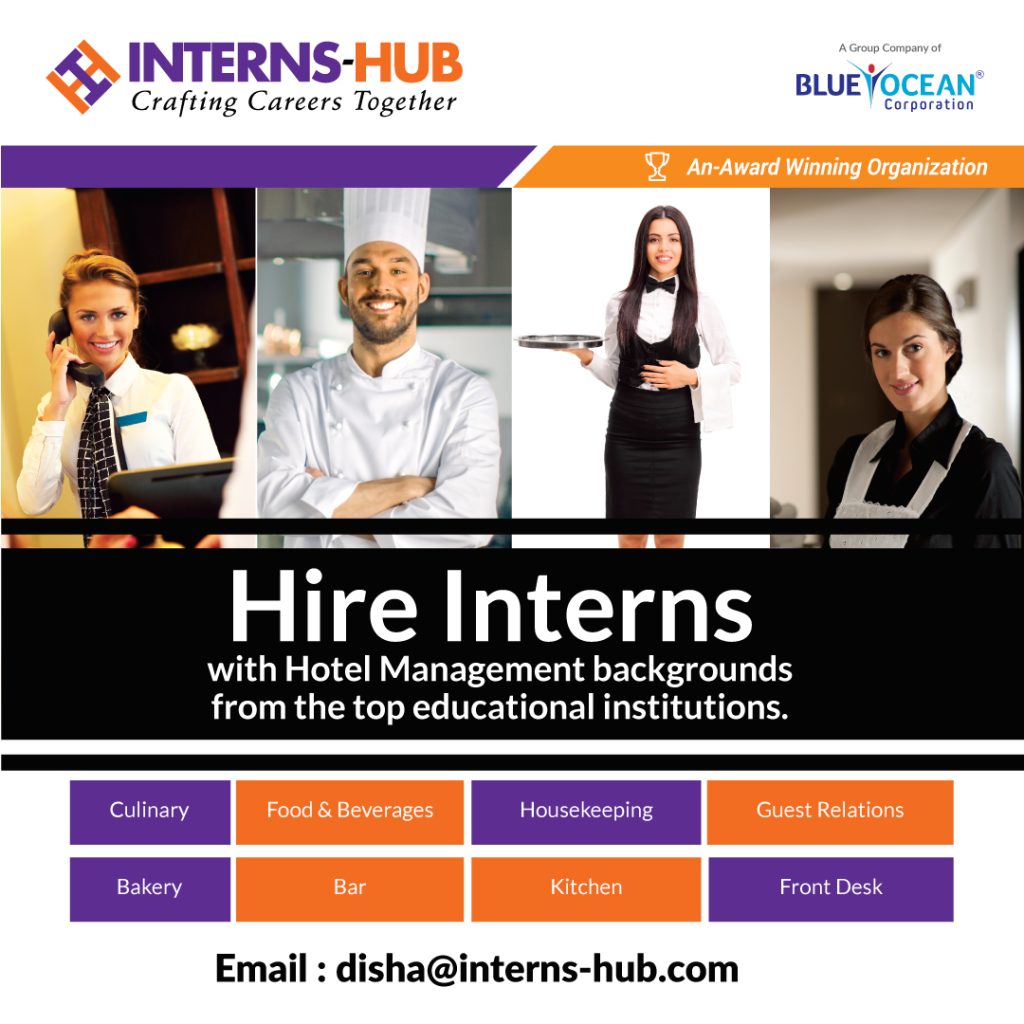 Furthermore, we are now offering FREE International Customer Services Training to only First 50 hospitality clients from Dubai, Abu Dhabi and Sharjah.
For email inquiries, use CODE – First 50 mentioned in the subject line of your email.
Enhance Your Employees' Productivity with Free International Customer Services Training from Hospitality Gurus.
Program Highlights:
Business Communications Skills
Customer Service Skills
Multi-cultural Training Program
Personal development and Grooming Skills
Note:
1. Hotels are needed to take care of the Visa, Accommodation and Food on-duty requirements of candidates.
2. Hotels are not required to pay any kind of hiring charges. We are pleased to propose this offer to an esteemed Hospitality organization like yours, and look forward to mutually benefitting business exchanges. For more information, kindly refer to the attached Brochure